Back to Blog
How to Evaluate a Forex Affiliate Program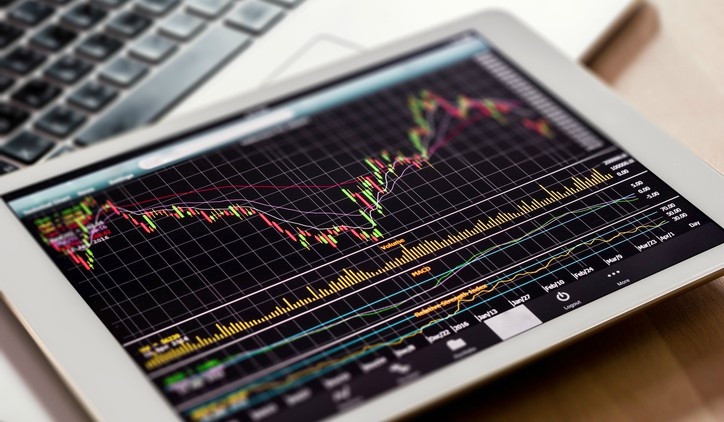 In the past few years, forex trading has become an increasingly viable form of investing. This is also the case with affiliate marketing, which has seen an exponential growth over the last decade. Forex traders with diversification in mind have come to rely upon affiliate programs as secondary revenue streams, with many brokers launching dedicated forex affiliate programs.

Before you jump feet first into any forex affiliate program, you need to make sure to do your research. Not all forex affiliate programs are created equal, and knowing what points to look for will help you make the right choice.
An Established Track Record
A cursory Google search of "forex affiliate programs" will yield a long list of programs that encompass nearly every aspect of forex trading that you could imagine. Sadly, many of these brokers and programs aren't worth your time and money—a quick look at their attributes will tell you that.
If you see a program that you like, look more into the details and fine print. Think about how long it has been in operation for, what other traders have to say about it, and build an image of the program's background. Remember, a storied program with a proven track record is almost always a safe bet over a new, unproven affiliate program.
Transparency, Honesty, and Stability
Although forex trading has been popular for some time, not all traders look upon affiliate programs kindly. Despite tremendous growth over the last decade, many traders still have lingering images of scams and crooked operations set up by brokers in an attempt to generate conversions without actually covering the cost. Admittedly, the number of programs that function in this manner are now minimal, but shady brokers do still exist, The key is to only engage in a forex affiliate program that's both honest and transparent. If you carefully survey and examine the affiliate programs that you want to join, you'll find that there will be telling signs.

Any broker that truly stands by what it has to offer won't operate as a closed book. Instead, they'll happily answer any questions you may have, giving you options and a transparent look at the business behind the system in the process. An affiliate program that doesn't publish numbers and certifications probably has something to hide.
Performance Monitoring
As a forex trader, you've likely come across the terms "momentum" and "rhythm." These refer to the tempo effect generated by a series of successful trades. An experienced forex trader will tell you of the importance of these two words, and what they can mean for your bottom line. The exact same principles apply when you engage in forex affiliate marketing. Using the most modern performance-tracking metrics and programs can help you track and maximize your performance no matter what economic conditions look like. A forex affiliate trading program that doesn't give you these options isn't worth your time or money—you need to see where your rebates are coming from, along with what's working and what's not.

When it comes to forex affiliate trading, there is a certain element of "learn by doing," so the last thing you want is to be left operating blindly.
Marketing and Promotional Material Support
The forex affiliate landscape is rife with competition, with brokers constantly jostling to position themselves as the leader of the pack. A good marketing program is the key to rising above this competition; it should be able to give you adequate support to succeed. Any affiliate program that wishes to be taken seriously must offer you the tools you need to promote the broker in the best way possible. Exposure is necessary for survival, and any number of graphical and analytical tools will be helpful toward meeting that end. If a forex affiliate program doesn't provide you with ample marketing materials, is it a broker that's really worth promoting? The answer is likely to be no.
Extensive Withdrawal Options
Forex affiliate marketing is an exciting and fast-growing field, so the potential to make big money is endless. Naturally, you'll want your efforts to be richly rewarded, especially as you turn leads into conversions. As the money stacks up—hopefully through a program that delivers impressively sized rebates—the last thing you want is for a forex affiliate scheme to throw out hurdle after hurdle that prevents you from withdrawing.

Any reputable forex affiliate program worth its salt will not give you any grief when it comes to withdrawing funds. This means that there should be plenty of options to withdraw money, along with few barriers for doing so. If a forex affiliate program makes it hard to withdraw your hard-earned profits, stay away.
Conclusion
The forex affiliate field offers any savvy, risk-seeking trader the chance to earn some serious money with the right approach and the right program. Although the potential for big profits is clear, finding a program that works for you isn't as simple a task as you might think—most programs simply don't live up to the hype. However, if you take all of the above elements into consideration, a high-quality forex affiliate program may be easier to come by. Picking a good program that works for you is the best way to set yourself up for success, so don't take the decision process lightly.
{{cta('f0448624-f655-453b-8ef7-e6d96877e7b5′,'justifycenter')}}