Back to Blog
News Trading: The Buzzworthy Forex Trading Strategy Explained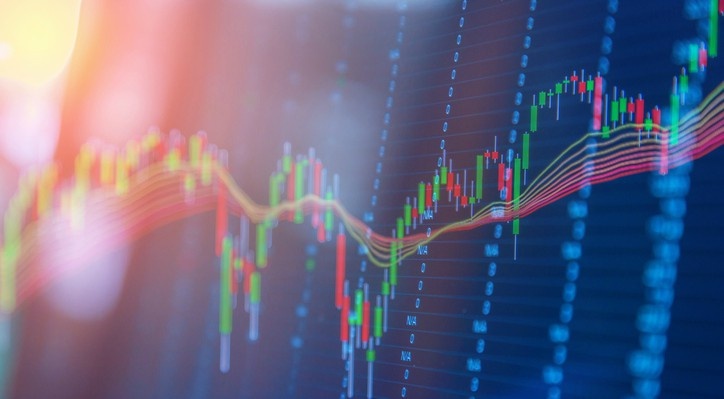 Everyone is on the hunt for the most effective way to trade forex. Countless methods are touted around, all of which promise investors the most exciting way to grab a piece of the forex market. One of these methods is news trading, which you may have taken an interest in based on the buzz it has generated as a trading method that can produce results in 2018. Given its popularity, it is well worth taking a detailed look at news trading to gain an understanding as to why it's the buzzworthy trading strategy that many just can't stop talking about!
What is Forex News Trading?
As with any other tradable assets, forex is often impacted by major news events, especially those that have strong economic implications. Considering how the forex market tends to come alive following major news releases, it subsequently becomes a pivotal time to trade, as the price swings present profit potential. Those looking to trade the news tend to look at economic reports, assessing their potential impact on a nation's economic stability, monetary policy, and interest rate changes. For example, news that suggests a hawkish central bank will boost a currency, while dovish news has the power to send it the other way. In the grand scheme of forex trading strategies, news trading certainly ranks as the most active, but it also comes with inherent risk.
Why is Forex News Trading Popular?
The term "trading the news" is touted around here, there, and everywhere within forex trading circles, and now—thanks to the above—you actually have a grasp on what it means. But what drives people to try forex news trading? How has it reached such great popularity? While every trader is looking to make a fast profit, forex news trading has earned plaudits for how close it brings traders to the market. Off the back of a news report, volatility can run rampant, which is something that some traders truly thrive upon as it arguably makes the whole act of trading more exciting and more "edge of the seat.".
Each day, approximately seven different pieces of economic data reach the market, which means that the opportunity to make movements off the back of news announcements is rife across a 24-hour period. If you want a true example of a trading strategy that matches its profit potential with a "no two days are the same" mentality, forex news trading delivers just that.
Advantages of Forex News Trading
As said previously, what forex news trading tends to represent is a high risk, high reward approach to the market. The positives of this come about through three key factors. For starters, the profit potential outstrips other strategies. With seven key pieces of data being released daily, there is plenty at hand that pulls the market one way or another. Ride these daily waves using the right foresight, and the key daily influences can lead you to healthy turnover.
Forex news trading isn't for the faint of heart, as it ideally suits traders that have a large appetite for risk. News can sway the market positively or negatively in a flash, which means that those who thrive on unpredictability are going to find news trading to be of real interest. This method also places a heavy focus on reactionary trading. Putting you in the moment, forex news trading allows you to put your reactions and instincts to the test. Finally, forex news trading isn't particularly time-intensive when compared to other trading methods. You'll need to stand by for key news releases, but outside of this, there is the opportunity to jump in and out of the market as you please. As long as you keep yourself abreast of the upcoming data releases, you'll be able to manage your trading time in an effective fashion.
Disadvantages of Forex News Trading
Forex news trading is rightfully buzzworthy because it certainly brings plenty to the table, but it isn't without its downside. While you may be willing to embrace the increased level of risk, the heightened trading costs and slippage present a notable hurdle. Slippage is at its most prominent when you try to trade during major news events. Due to cost swings, you'll discover that the order price and final trade price can vary greatly. A jump of 100 pips isn't uncommon, so you could possibly take a substantial hit through slippage should you not exhibit total control when trading during an important news release.
You also need to understand the sheer unpredictability of forex news trading, as hairpin turns are common when news hits the market. The price of a currency can be flying one moment and dropping through the floor the next. This means that reading the market can be difficult even at supposed times of calm. Before you even contemplate forex news trading, you need to understand the related risks and determine how comfortable you are with them.
Examples of the Best News Events to Trade
Odds are you are now chomping at the bit to give forex news trading a try, but before you jump in feet first and start making trades, it's worth having a grasp on the news events you need to keep an eye out for.
Interest Rate Decisions – The world's central banks are the hub for any nation's economy. Among other things, these banks control interest rates, determining whether they will rise or fall. Any interest rate decision is of extreme importance because it can heavily impact everything from mortgages to potential inflation.
GDP – GDP stands for Gross Domestic Product, which relates to the measure of production equal to the sum of the gross values added of all resident institutional units engaged in production. This is along with any taxes, subtracting any subsidies, on products not included in the value of their outputs. When figures related to GDP are announced, expect the forex market to move positively or negatively in a major way.
Inflation Data – Key inflation indicators—such as the Consumer Price Index or CPI for short—should be on the radar for any market watcher, as central banks will use this data to influence rate policies. The reason for this is that interest rates can be used to counteract inflation, no matter what direction the data reveals that it's heading in.
Job data – Lastly, job data releases also have the power to impact the forex market. The unemployment rate—at least in premise—is a key indicator of the well-being of any nation's economy. If this figure dips, expect a nation's related currency to head the same way. Related job data— provided in the US non-farms payroll report is regularly suggested to be the highest impact news event of them all—is definitely worth taking note of.
Conclusion
Anyone looking to find an effective forex trading strategy is going to be spoilt for choice these days. For those that really do enjoy jumping into what makes the market tick on a daily basis, a forex news trading strategy represents the perfect fit. Proving that no two days are the same within the forex market, when you adopt a forex news trading strategy you are working with daily data. With the ability to truly trade in the moment through an increased degree of risk and volatility, you could easily ride major news releases to make a successful trading strategy.
{{cta('fdb1cc89-1b3f-4191-81e5-fa0fa183c12d')}}